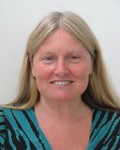 A NEW website has been launched offering a 'one-stop shop' for information on sexual health and contraception in East Sussex.
The site, run by East Sussex County Council and East Sussex Healthcare NHS Trust, aims to ensure people can find and access sexual health services available in their area.
It includes information on contraception and testing for sexually transmitted infections (STIs), including HIV, as well as more general advice and information.
People can put in their postcode and be directed to services offered at GP surgeries, pharmacies and specialist sexual health services in their area.
They can also find information on home testing kits for STIs which can be ordered online, completed at home and returned by post.
Cynthia Lyons, East Sussex acting director of public health, said: "There is a wide range of sexual health services available across East Sussex but people do not always know what is available to them and where to access services."
"This website will play a valuable role in bringing together all of the information in one place so people can see at a glance what is available in their area and how and when they can access services."
The website also includes links to information, guidance and advice, as well as information for health professionals.
The site can be found at www.eastsussexsexualhealth.co.uk