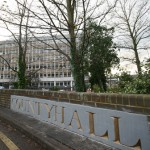 RESIDENTS looking to bring a festive feel to their homes with a wood burner this Christmas are being urged to stay safe.
East Sussex Trading Standards are encouraging people to check their wood burners before using them after they received a number of complaints about badly installed equipment.
Officers are currently investigating incidents where inappropriate materials have been used and appliances have been installed incorrectly causing damage to walls and floors.
"Appliances that burn fuel produce potentially deadly Carbon Monoxide making it vital that equipment is properly fitted and regularly checked," said Lucy Corrie, head of communities at East Sussex County Council.
"We would urge residents to check their wood burners before using them and make sure they have taken every possible precaution to ensure they stay safe over the festive period."
Owners of wood burners are advised to;
Have all appliances installed by a HETAS registered installer and serviced regularly
Have chimneys swept regularly. The frequency depends on the type of fuel being burnt
Install a smoke detector, carbon monoxide alarm, fire extinguisher and fire blanket
Ensure they have a Building Regulation Compliance Certificate from the installer or through the post
Avoid using the appliance if they have any concerns about the safety of the wood burner or the installer
Further advice for homeowners is available at www.hetas.co.uk and consumer advice can be found on citizensadvice.org.uk or by phoning 03454 04 05 06.
HETAS is the official body recognised by Government to approve biomass and solid fuel heating appliances, fuels and services including the registration of competent installers and servicing businesses.