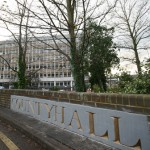 PEOPLE in East Sussex are being asked to take part in a survey which will help shape housing provision for older people in the county.
The East Sussex County Council questionnaire is targeted at people who are starting to think about the type of accommodation they want to live in as they get older.
The results will help influence the type and amount of accommodation on offer to older people and where it's built, along with the type of housing support services on offer.
People taking part will be entered in a prize draw with the chance of winning a £250 Love To Shop voucher.
Cllr Bill Bentley, East Sussex County Council lead member for adult social care, said: "People make different decisions about where they want to live as they get older.
"Some want to stay in their existing home while others might look to move to more manageable homes or to specialist accommodation that best suits their needs.
"We work closely with district and borough councils and housing providers to ensure the county has sufficient provision of the kind of homes people need.
"By taking 10 minutes to complete our questionnaire, people will be playing a valuable role in helping us to plan for the future."
The survey is open to home owners and people who rent their homes, and to those living in all types of properties.
People can complete the survey, which runs until Sunday, March 19 2017, or find more information online at www.eastsussex.gov.uk/housingneeds
Anyone who would like to receive a copy of the questionnaire by post is asked to email consultation.ASC@eastsussex.gov.uk or call 01273 481565.