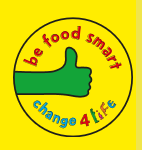 FAMILIES in Eastbourne are invited to 'Be Food Smart' this month when Public Health England's (PHE) Change4Life roadshow comes to Eastbourne Arndale Centre.
Recent reports show that childhood obesity in England has reached alarming rates. Currently, 22 per cent of four to five year olds are overweight or obese in Eastbourne, increasing to 37 per cent in 10 to 11 year olds. 
PHE's new Change4Life campaign urges parents to 'Be Food Smart' and take more control of their children's diets.
At events on Monday, March 20 and Tuesday, March 21 2017, families will see live demonstrations of the new Be Food Smart app that highlights how much sugar, saturated fat and salt can be found in everyday food and drink that their children consume.
They will also receive free Be Food Smart information packs, making it easier to make the healthier choice at home.
"We're delighted that PHE are supporting our local work to reduce childhood obesity, the roadshow complements a range of work being undertaken in East Sussex, including a programme of health improvement grants in both early years settings and schools enabling them to transform the way they support children and young people to stay healthy," said Cynthia Lyons, acting director of public health at East Sussex County Council
"The Be Food Smart app is a great resource for families and helps make it easier for parents to choose healthier food and drink options for their children."
The free app helps and encourages families to choose healthier options and works by scanning the barcode of products allowing parents to compare brands, and features food detective activities for children and mini missions the whole family can enjoy.
The campaign also helps parents identify the health harms of children eating and drinking too much sugar, saturated fat and salt, including becoming overweight or obese and developing tooth decay.