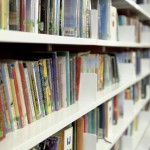 AN East Sussex library is undergoing a complete refurbishment and will move to a temporary home for just over two months.
Battle Library will be redecorated and receive new carpets, lights, furniture and shelving, as well as self-service facilities, a new display area and space for community events.
During the work, a temporary library service will be offered from Rother District Council's Community Help Point, situated directly behind the library in Market Square.
The library will be temporarily closed on Wednesday, April 19 with the temporary library opening on Friday, April 21. The refurbished library is due to reopen towards the end of June.
Nick Skelton, Assistant Directory Communities, said: "The refurbishment will allow us to create a modern, welcoming library for residents to enjoy.
"It will give us a flexible space customers can use for study, relaxation, to browse books or access online services on their laptop, tablet or mobile device.
"We're very grateful to Rother District Council for allowing us to minimise disruption to our library users by providing a temporary home right behind the library."
The temporary library will allow people to continue to borrow and return items as usual, with normal opening hours remaining. Due to space restrictions, a reduced public computer service will be on offer.
Library users also have the option of using any other East Sussex library, including those at Heathfield, Rye and Hastings.
People can also go online to renew items and access online materials including e-books, e-magazines and reference materials.
More information is available at www.eastsussex.gov.uk/libraries, on Facebook at http://www.facebook.com/eastsussexlibrariesor by calling 0345 6080195.