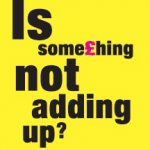 FINANCIAL abuse of vulnerable adults in East Sussex is being targeted in a new campaign being run in the county on behalf of the East Sussex Safeguarding Adults Board.
Financial abuse could include someone pressurising a person to make gifts or to change their will, spending money or taking possessions without consent, misusing power of attorney or obtaining money through scams.
It is most commonly perpetrated by someone the person knows, but can also be carried out by a stranger.
Keith Hinkley, East Sussex County Council director of adult social care and health, said: "Financial abuse is never acceptable and there are a range of actions that can be taken to stop it. Safeguarding adults is everyone's business and responsibility.
Graham Bartlett, chairman of the East Sussex Safeguarding Adults Board said: "This campaign is crucial to make people aware of what financial abuse actually is and how they can spot it. We hope that this encourages them to report any concerns they might have."
The campaign will see posters and leaflets distributed across the county, activity on social media and engagement events held with partner agencies and members of the public.
Anyone concerned that they, or someone they know, may have experienced  financial abuse, should contact Health and Social Care Connect by calling 0345 6080191, texting 07797 878111 or emailing hscc@eastsussex.gov.uk
If a crime is suspected, people should contact Sussex Police by calling 101.
More information is available at www.eastsussex.gov.uk/adultsafeguarding