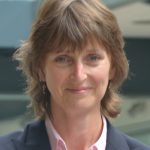 WITH just over a week until polling day council bosses are urging people to make their vote count.
Residents who have registered to vote will head to the polls on Thursday, May 4 2017 to choose who represents their community at East Sussex County Council for the next four years.
Those elected will help to decide how the authority spends around £365million on vital services for more than half a million residents.
Chief executive Becky Shaw (pictured), said: "Councillors are elected to serve the public of East Sussex and make important decisions on services used and relied upon by all the residents of the county – from highways to education, social services to libraries.
"May 4 is an opportunity for residents to have their say on how the council is run over the next four years, and I would urge as many people as possible to make their vote count."
Following consultation by the Local Government Boundary Commission for England, this year will see an increase in the number of county council seats up for grabs – from 49 to 50.
Boundaries across the county have changed to ensure all councillors represent roughly the same number of voters, while the names of some county council divisions have changed.
The changes also mean that the locations of some polling stations have altered so residents are being encouraged to double check where they should vote.
For more information about the county council elections visit  www.yourvotematters.co.uk
To see details of the latest boundary changes visit http://www.lgbce.org.uk/current-reviews/south-east/east-sussex/east-sussex-county-council
The results of the election will be posted as soon as they are known on East Sussex County Council's website at www.eastsussex.gov.uk
Results from Hastings borough are expected from around midnight on the night of the election, while results from all other parts of the county are due from mid-morning on Friday, May 5 2017.
East Sussex County Council currently has 21 Conservative members, 10 Liberal Democrats, seven Labour members, six UKIP members, three independents and two independent democrats.