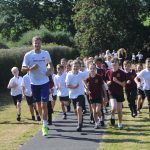 SCHOOLS in East Sussex will receive extra funding to develop an ambitious scheme aimed at improving children's physical and mental health.
Last year, 183 schools and colleges across the county received a share of £1.8 million from East Sussex County Council to develop and implement school health improvement plans.
Schools were able to access a £10,000 grant to introduce activities such as increasing physical activity and improving healthy eating.
Now, all schools and colleges in the county will be entitled to an additional £7,000 to further develop activities to boost health – thanks to an extra £1.2 million of county council funding.
In East Sussex, more than a fifth of four to five-year-olds and almost a third of 10 to 11-year-olds are overweight or obese, while nearly one in 10 youngsters aged five to 16 is believed to have a mental health disorder.
Cynthia Lyons, East Sussex acting director of public health, said: "The feedback we've received from schools on the outcome of the schemes they've developed has been extremely positive.
"The benefits include not only improved physical and mental health but children also report they are able to sleep better and perform better in the classroom.
"The latest round of funding will allow schools to build on the fantastic work they've already done and continue to deliver positive long-term health benefits for their children."
Schemes to have been delivered with the funding have included installation of new play equipment and introduction of regular physical activity such as enabling children to run a 'Daily Mile'.
Other schools have used their funding to redesign their lunchtime menu, run activities in food growing or cooking or introduce techniques such as mindfulness to improve children's resilience and emotional wellbeing.
Case studies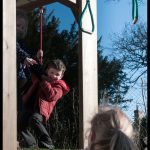 Five Ashes CE Primary School, near Mayfield, used most of its grant on improving its outdoor play area to allow children to play together better and more creatively.
Teacher Hannah Stanfield said: "The new play equipment has improved our playground drastically. The children have a far greater choice of activities to choose from outside and are now more active during break times."
Pupil Oscar Mercer, aged nine, said the new equipment, including monkey bars, a slide and climbing wall, had 'made playtime much more fun' while 10-year-old Mavianne Munoz said boys and girls, who had previously spent break times in separate groups, now played happily together.
Park Mead Primary School, in Upper Dicker, near Hailsham, installed an outdoor gym and all-weather track around the school field for children to take part in the 'Daily Mile' and a new outdoor gym.
The school has also launched yoga relaxation and mindfulness activities for children, and introduced one-to-one support for youngsters who need help with their emotional health and wellbeing.
Head teacher Lizzie Field said: "Pupils say they feel supported and happy at school and they particularly love taking part in the Daily Mile and using the outdoor gym.
"Fifteen minutes out of every day is not a lot and has the effect of engaging the pupils more with their learning because they are energised to do so.
"In putting all of the actions in place we have created a unique environment where pupils see the values of healthy living on the same level as academic achievement."