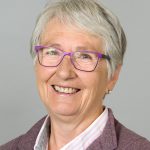 WORKING parents wanting to take advantage of the new 30 hours free childcare offer are being urged to sign up before the start of the summer term.
East Sussex County Council will introduce the new free childcare scheme in September 2017 and is reminding parents that they must have arrangements in place before the end of the summer holidays.
Almost 70 per cent of childcare providers in the county have already agreed to offer the additional hours to three to four-year-olds, with more expected to sign up over the next month.
Cllr Sylvia Tidy, lead member for children and families, said: "The free hours will be of great benefit to working parents and their children in East Sussex.
"The additional hours will help parents to return to work by easing some of the burden of childcare costs.  It will also benefit their children who will be able to interact with a wide range of children and develop strong social skills, which will support their transition through the different phases of education."
Children born between April 1, 2014 and August 31, 2014 will be able to receive 30 hours' free childcare from September 1, but must sign up before September 1 2017.
Currently all three to four-year-olds receive 15 hours of free childcare a week during term time. The additional hours are available to families in which:
• both parents are working and each parent earns, on average, less than £100,000
• a sole parent is working in a lone parent family
• weekly earnings are equivalent to 16 hours at national minimum wage (NMW) or national living wage (NLW)
Parents of three to four-year-olds can find out if they're eligible by visiting the Childcare Choices website at www.childcarechoices.gov.uk
Parents will receive a code which they can then take to a childcare provider to ensure funding is in place before the September deadline.
For more information and to find providers offering 30 hours free childcare, visit www.eastsussex.gov.uk/childrenandfamilies/childcare/