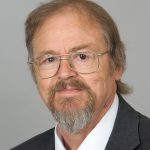 COMPANIES in East Sussex can benefit from a new business support service and grants programme under a £2 million scheme aimed at boosting the county's economy.
South East Business Boost will offer grants of between £1,000 and £10,000 to existing small and medium sized businesses and start-ups for capital projects to help them grow and expand operations.
The scheme will also see an expansion of the successful business support programme, which offers advice and support to local businesses and entrepreneurs, run by the local Growth Hub Business East Sussex.
East Sussex is one of six south east authorities to benefit from the scheme, funded by the EU's European Regional Development Fund.
Cllr Rupert Simmons, East Sussex County Council lead member for economy, said: "It's vital we ensure businesses in the county have all the support they need to grow and develop.
"The grants available through this scheme could be put towards a wide range of capital purchases, from improving commercial premises to buying new machinery, plant, equipment or technology.
"This funding will also enable the expansion of Business East Sussex, which has been providing invaluable support to businesses since 2015.
"It will allow access to more support across the county including village hubs to help the many businesses and entrepreneurs in the rural parts of the county access business support more locally.
"South East Business Boost will do what its name suggests – provide an impetus to local businesses to help them develop and expand, creating new employment opportunities and delivering on the council's core priority of driving economic growth."
The scheme is a partnership between the six members of the South East Local Enterprise Partnership (SELEP) and is being run in East Sussex by business support service Let's Do Business, which also operates Business East Sussex and the Locate East Sussex programme.
Grants are available to companies with fewer than 250 staff and an annual turnover of less than €50 million – around £44 million – and for funding up to 30 per cent of the cost of capital projects.
Full details are available online at www.businesseastsussex.org.uk or by calling 0844 4152260 or emailing fred.thomas@businesseastsussex.org.uk