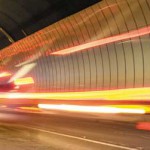 MEMBERS of the public are to be asked for their views on the first phase of a major project aimed at tackling future congestion between Hailsham and Eastbourne.
Feedback will help influence designs for improvement work to roads, cycle lanes and bus lanes around Hailsham, Polegate, Willingdon and Eastbourne.
The work, expected to take place during 2018/20, will be part of a wider scheme that will address the impact from planned housing and commercial development in the area.
Karl Taylor, East Sussex County Council's assistant director for operations, said: "Demand for new housing and commercial development in the south Wealden and Eastbourne area is predicted to lead to a significant increase in traffic levels on our roads.
"If we do nothing, we will end up heavily congested roads which will do nothing for the county's economy and cause major problems for residents and visitors to East Sussex."
He added: "This scheme gives us the opportunity to act before we reach the levels of congestion expected, as well as focus our attention on improving access to public transport and conditions for cyclists and pedestrians."
The consultation into phase one, which runs from Friday, September 15 to Friday, November 10 2017, covers proposals for:
– The junction of Wannock Road, High Street and Eastbourne Road in Polegate
– Eastbourne Road
– Willingdon Road cycle route
– Park Avenue cycle route
– Victoria Drive bus lane
The estimated cost for the first phase of the scheme is £2million which will be met by funding from central Government's Local Growth Fund, Community Infrastructure Levy and other development contributions.
Members of the public can find out more about the proposals at one of two staffed exhibitions taking place in this month:
– Friday, September 15 2017 between 6pm and 8pm at Willingdon Community School
– Saturday, September 16 2017 between 10am and 3pm at Willingdon Community School
– Friday, September 22 2017 between 5pm and 8pm at Ratton School, Eastbourne
– Saturday, September 23 2017 between 10am to 3pm at Ratton School, Eastbourne
Anyone unable to attend an exhibition can find out more and leave feedback at www.eastsussexhighways.com/consultations when the consultation begins on Friday, September 15 2017.
Further consultations will be held for future phases of the scheme, although no timescale has been set as the availability of funding and the priority of phases will need to be taken into account.