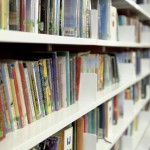 PLANS for changes to library services in East Sussex will be discussed by senior councillors next week.
The proposals are aimed at targeting increasingly limited resources to areas where they will have the greatest impact on improving residents' lives.
The number of people using libraries in the county has fallen by 40 per cent in the last 10 years while there's been a shift towards greater use of the online library.
East Sussex County Council's cabinet will be asked to approve a consultation on the library service's strategic commissioning strategy – which includes closing seven of 24 libraries – when it meets on Tuesday, September 19.
The plans would leave 92 per cent of members of the current 24 libraries unaffected by the proposals.
100 per cent of the members of the seven libraries proposed to close live within a 20 minute drive of one of the proposed 17 remaining libraries. More than 96 per cent are within a 30 minute journey on public transport.
The council is also considering no longer running its mobile library service, instead providing additional support to those who are unable to travel to a library through the Home Library Service.
Meanwhile, a new community library card would be available, allowing the borrowing of a large number of books which could be made available to the community in venues such as village halls or community centres.
Nick Skelton, the county council's assistant director for communities, said: "The need for significant savings, due to cuts in funding from central government, has left us with no option but to review how our library service is delivered.
"It is vital we focus our resources where they will make the biggest difference, through services which help children to learn to read and write and adults to find jobs and learn digital skills."
He added: "The proposal to close libraries and no longer run the mobile library is not one that we make lightly.
"With reductions in funding and changes to how the service is being used, we feel this is the best way to ensure we continue to offer a comprehensive service across the whole county and play our part in improving the lives of our residents."
The proposal to close seven library buildings – Langney, Mayfield, Ore, Pevensey Bay, Polegate, Ringmer and Willingdon – is based on an extensive review of library services.
The proposed network of 17 libraries would focus on areas of higher need, while reflecting the decline in demand for library visits and loans, but would continue to provide a comprehensive, accessible library service.
Nick said: "While the county's libraries remain popular, there are far fewer visits today than there were a decade ago, while at the same time the use of elibrary has increased.
"These proposals would allow us to expand the services and materials available online."
Should cabinet approve a consultation into the proposals, which would save the authority £653,000, library users and those who don't currently use the service will be encouraged to comment in the consultation, which would run for 12 weeks from September to December.
The cabinet meeting on Tuesday, September 19 will be available to watch live via webcast.
Visit our library pages to find out more about the proposals.