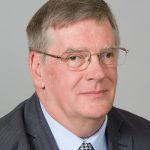 SNIFFER dogs helped to catch a shopkeeper from Eastbourne found with illegal cigarettes.
Salar Abdolla was caught out after Trading Standards officers, accompanied by specialist tobacco dogs, inspected his shop, Zagros Fresh Food Market, in Seaside Road.
The dogs sniffed out illegal and counterfeit cigarettes, concealed in a compartment in a wall at the front of the shop and in a cupboard at the rear.
Abdolla, of Tanbridge Road, Eastbourne, admitted three charges of possessing counterfeit cigarettes and an additional 10 charges of possessing tobacco products without the required health warning.
In a hearing at Lewes Crown Court on Thursday (5) the 40-year-old was handed a 12-month community order with a requirement to complete 120 hours' unpaid work and faces further court action under the Proceeds of Crime act which could see money made from his illegal activity recovered.
Cllr Bill Bentley, East Sussex County Council lead member for communities and safety, said: "Selling cheap, illegal tobacco products only makes them more attractive to children and people trying to quit the habit, putting people's health at risk.
"There is no excuse for this unscrupulous trade, which undermines honest shopkeepers and often puts money into the pockets of crime gangs.
"This is another excellent result for our Trading Standards teams, who work tirelessly to disrupt this criminal enterprise and bring offenders to justice."
During the inspection of his premises in March, Abdolla was caught with 136 packs of counterfeit Mayfair cigarettes and 323 packs of various brands of cigarettes and tobacco that did not bear the required health warning.
Anyone who is aware of the sale of illegal tobacco can report it anonymously online at www.stop-illegaltobacco.co.uk or call the Illegal Tobacco Hotline on 0300 999 6 999.