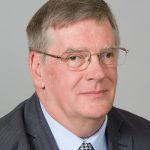 RESIDENTS are being urged to take action and help eliminate domestic violence and abuse against women and girls as part of an international campaign.
Last year 8,285 domestic violence and abuse incidents were reported to police in East Sussex, an increase of 30 per cent since 2014, while the number of sexual offences reported soared 106 per cent in the same period.
East Sussex Safer Communities Partnership is supporting a range of events to mark the 16 Days of Action, a global initiative which runs from the UN International Day of Elimination of Violence against Women and White Ribbon Day on November 25 to Human Rights Day on December 10.
This year will be a celebration of five years since the introduction of stalking and harassment legislation, with one event marking the launch of a publication written by survivors of stalking and professionals.
Thursday, November 30 will see the launch of 'Our Encounters With . . .' Series, which draws on personal experiences of stalking
The event, organised by Veritas Justice, will be attended by author Peter James, who himself was stalked, is free to attend, but booking is necessary by expressing an interest by email to events@veritas-justice.co.uk
The international day of action on November 25 is marked in the UK as White Ribbon Day – part of a campaign which encourages community leaders to lead by example and recognises the positive role that men play in preventing violence against women.
East Sussex County Council was awarded White Ribbon Status for the second time in 2016 in recognition of its commitment to put an end to domestic violence and abuse.
The authority is encouraging residents to sign the White Ribbon Pledge during the 16 Days of Action, and speak out against violence and abuse and challenge the attitudes a minority of men who use or condone violence against women.
Cllr Bill Bentley, East Sussex County Council's White Ribbon Ambassador, said: "We all have a part to play in ridding society of domestic violence and abuse and, in order to do so, we need to raise awareness of its impact on individuals and the help available.
"The 16 Days of Action is a great opportunity to promote this and I applaud the efforts being made by organisations, authorities and individuals in our communities to promote the support available for those affected by domestic abuse."
He added: "As White Ribbon Ambassadors, we can do our bit by encouraging people to sign the White Ribbon Pledge and stand with us to challenge the perpetrators of domestic violence and abuse."
For more information on the White Ribbon Campaign and to sign the pledge, visit www.whiteribbon.org.uk
Full details for these events and others being held as part of the 16 Days of Action can be found at www.safeineastsussex.org.uk/16daysofaction2017.html
Ends