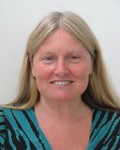 Vulnerable residents are being urged to take action to keep warm and well as the cold weather begins to bite in East Sussex.
During an average winter there are around 25,000 excess deaths in England, mainly in older and vulnerable people.
These deaths are caused by many factors, including the cold weather exacerbating existing conditions such as heart and respiratory disease, and are often linked to inadequately heated homes. Other causes include infectious diseases like flu and norovirus; and trips and falls due to bad weather or reduced strength and dexterity due to being cold indoors.
Public health bosses at East Sussex County Council want residents to take simple steps to avoid falling victim to the winter weather this year.
Cynthia Lyons, the county's acting Director of Public Health, said: "The weather is relatively mild at the moment, but it is important that vulnerable groups prepare now for the cold weather ahead and take steps to stay healthy.
"For people with underlying health issues such as breathing problems, heart conditions or risk of stroke, the cold weather and living in a poorly heated home can make health problems worse, and can even be fatal.
"There is also the added danger as we head towards winter of slips and falls, which can have serious consequences for older people."
Residents can take simple steps to protect themselves such as getting vaccinated against flu, keeping warm indoors, and reducing their risk of falling.
The flu vaccine is available from GPs and local pharmacies and is free for those aged 65 and over, those with long term health conditions, carers, those with a BMI of 40 and above, young children, pregnant women, and health and care home workers.
Other preventative measures to stay well this winter include;
Keeping your home heated to at least 18°C (65°F).
Wearing several layers of light clothes – these trap warmth better than one bulky layer.
Staying active – not sitting still for more than an hour.
Closing bedroom windows at night as cold air increases risk of chest infections.
Wearing shoes with good grip to prevent falling.
Eating well – regular meals will help keep your energy levels up during winter.
More information about services and support to keep warm and well in East Sussex can be found at www.warmeastsussex.org.uk. Residents can also sign up to receive free cold alerts for advanced warning of severe weather aimed at those most vulnerable to the cold by visiting coldalert.info or calling 01273 484337.
Cynthia added: "As well as encouraging residents to look after themselves this winter, I would urge everyone to check on elderly relatives and neighbours to make sure they are safe, warm and well."
For more information about staying well in winter visit www.nhs.uk/staywell