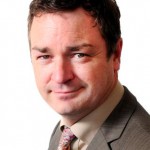 A FRESH warning has been issued urging disabled people in East Sussex not to pay up unnecessarily when applying for a Blue Badge.
Last year, East Sussex County Council advised residents to steer clear of websites which charge people over the odds to 'assist' them in applying for a badge.
The authority has issued a renewed warning after it emerged new websites had sprung up, and were appearing on popular search engines, charging people as much as £57 to process their application.
The council, which is responsible for processing Blue Badge applications in the county, charges a fee of £10, but payment is only taken if the application is successful.
People should only apply online via the official Government website at http://www.gov.uk/apply-blue-badge or by telephoning the council's Blue Badge team directly on 01323 464244.
Cllr Carl Maynard, East Sussex County Council lead member for adult social care, said: "It's understandable that people wishing to apply for a Blue Badge might go online to find out how.
"Unfortunately, this may lead to them stumbling across websites which ask them to pay out unnecessarily for a service which they don't need.
"If their application is ultimately unsuccessful they end up paying for something which should cost them nothing, while if they are eligible for a Blue Badge they've paid far more than they need to.
"I'd strongly urge people only to use the official Government website – which is identified by the suffix 'gov.uk' – or call our Blue Badge team, who can provide all the support and advice they might need."
Blue badges are issued to people with a permanent and substantial disability affecting their ability to walk, who would benefit from use of disabled bays and on-street parking concessions.
As well as applying for a Blue Badge via the official website or by telephoning the council, application packs are also available in council-run libraries and parking shops, at the council's offices at St Mary's House, in Eastbourne, and Ocean House, in St Leonards and at branches of Age UK.
Anyone who has been affected by a website charging unnecessarily for Blue Badge applications may wish to contact the Citizens Advice Consumer Service on 0345 040506 or www.citizensadvice.org.uk