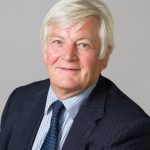 PARENTS in East Sussex have been hit with fines and costs of more than £17,000 as a crackdown on poor school attendance continues.
Newly-released figures show East Sussex County Council prosecuted 46 parents in the county in October and November at the request of local schools for failing to ensure their child regularly attends school.
The court action resulted in the parents – from Hastings, Eastbourne and Wealden – being issued with fines of £8,019 and ordered to pay court costs of £9,314.97.
In addition to fines handed out by the courts, 11 parents were issued with conditional discharges of between three and 18 months.
The figures were released as councillors backed the hard-hitting 'Get A Grip' campaign, launched in September in a bid to improve school attendance rates which lag behind other areas.
Following a debate at full council triggered by an 11,000-strong petition opposing the campaign, members rejected an amendment calling on 'Get A Grip' to be halted.
Instead, councillors backed a motion that the campaign had successfully highlighted the issue and pledged to continue to work with teachers and parents to improve attainment in schools.
Cllr Bob Standley, county council lead member for education and inclusion, special educational needs and disability, said: "We're very aware that this campaign has not been welcomed by everyone but this is an issue too important to ignore.
"The more days of school a child misses, the less likely they are to achieve the grades they need to be successful in their future academic and professional careers.
"The campaign is not aimed at children with genuine medical conditions but at the minority of parents who fail to ensure their child regularly attends school without good reason.
"We won't hesitate to use every option open to us – including court action if necessary – to tackle this issue and to ensure our children get the best possible start in life."
Absence in term time can only and must be approved by the head teacher and anyone taking their child out of school without permission may receive a £60 penalty notice – or court action if they fail to pay.