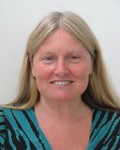 PEOPLE aged 65 and over and those in at-risk groups are being advised it's not yet too late to have the flu vaccine.
The vaccine is available free on the NHS for people aged 65 and over, pregnant women, people with long-term medical conditions, care home residents, main carers for the elderly or disabled, children aged two to eight and health and care workers.
Meanwhile, anyone suffering flu-like symptoms is urged to check official NHS guidance on self-treatment first before visiting their GP – to ease pressure on the NHS which has seen an increase in flu cases.
Symptoms of flu can include fever, chills, headaches, aches and pains in joints and muscles and extreme tiredness.
People can also reduce the risk of spreading flu by following the message 'Catch it, bin it, kill it' – covering their nose and mouth with a tissue when they cough or sneeze, binning the tissue as soon as possible and washing their hands frequently with soap and water.
Cynthia Lyons, East Sussex acting director of public health, said: "With hospitals and GP surgeries seeing a sharp rise in flu cases, it's important we do everything possible to prevent the spread of the disease.
"The flu jab remains the best way of protecting yourself and I'd urge people aged 65 and over and those in at-risk groups who haven't yet received it to book an appointment with their GP or visit their local pharmacy.
"Most people who are experiencing flu-like symptoms can treat themselves by resting, keeping warm, taking paracetamol or ibuprofen to lower temperature and treat aches and pains and drinking lots of water.
"By taking some simple precautions and avoiding going to the GP unless absolutely necessary, people who are suffering with flu can help us to avoid spreading it to others and to ease pressure on NHS services."
While it is a fairly mild, self-limiting illness for most people, flu can be very serious for some, including older people, those with underlying health conditions and those with weakened immune systems.
People aged 65 and over and those in at-risk groups can get the vaccine free from their GP or community pharmacy, while over-18s not in an at-risk group can pay to have the vaccine from pharmacies offering the service.
People who are otherwise fit and healthy don't usually need to see a doctor for flu-like symptoms, but should seek official NHS guidance online at www.nhs.uk/flu, by calling 111 or contacting their GP.