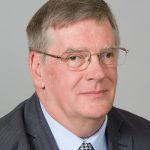 A MAJOR project to revamp Hastings Library to provide a state-of-the-art service is nearing completion.
The multi-million pound East Sussex County Council scheme, which will provide a modern library in the heart of the town, will reopen to the public on Friday, March 2.
The interior of the library, in the Brassey Institute, in Claremont, has been completely refurbished with new furniture, more computers, free Wi-Fi and improved toilet facilities.
Cllr Bill Bentley, lead member for community services, said: "The newly refurbished and extended library is a fantastic asset to Hastings, and demonstrates our commitment to continuing to invest in a library service that is fit for the future.
"The project has not only created a modern library which will serve generations to come, but has protected and enhanced the history and heritage of the town by renovating this Grade II-listed building.
"This has at times been a challenging project, carrying out major repairs on significant parts of the library – often where there has been no maintenance in the 140-year history of the building.
"The project has enabled us to create a modern and vibrant library in a historic and architecturally beautiful building.
"I would like to thank the people of Hastings for their patience during this major project and I hope they enjoy their new library."
The improvements have enabled the county council to bring the Children's Library, formerly based in nearby Robertson Passage, into the Brassey Institute.
The library will host a range of children's activities including Code Clubs, Rhyme time and Story time while adults can join IT For You to develop computer skills or ask for help in a Computer Buddy session.
In addition to offering a wide range of books to borrow, the library will hold a range of reference information for study of the local area, as well as DVDs, health and wellbeing resources and reminiscence resources.
The public computers provide free access to the internet, training courses, online reference materials, research programs for family history.
Learning services will be reintroduced and will operate from their own dedicated computer suite on the second floor, providing opportunities to improve literacy, numeracy and computer skills.
The temporary library in Robertson's Passage will close at the end of business on Saturday, February 24 to enable staff to move stock to the new library. During the move, from Monday, February 26 to Thursday, March 1, library services will be available at Hollington or Ore libraries.
Opening hours can be found at eastsussex.gov.uk/libraries or by calling 0345 60 90 196. Throughout this period customers can use our eLibrary with eBooks, eAudibooks and eMagazines.
Between Saturday, February 24 and Friday, March 2, the eLibrary will be available for customers to use. Any books due to be returned during this period will be due back two week later. There will be no disruption to Learning Services.
The library will continue to house A Dream of Fair Women artwork by Edward Armitage and the Tressell Panel by Hazel Brook which have a significant local cultural interest.