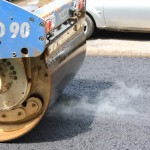 MOTORISTS are being warned of temporary changes to a busy road junction in Lewes due to emergency gas works.
Southern Gas Networks needs to carry out urgent repairs which will require digging up part of the road on the northbound section of the A26 Malling Hill at its junction with Church Lane.
The company will begin work, which is expected to last for six to seven days, on Saturday, February 10 2018 after schools break up for half term.
While the work is carried out, East Sussex Highways will close off the space between the two central islands at the junction, creating a safe space for workers and allowing traffic on the A26 to continue to flow in both directions.
Southbound traffic will be prohibited from turning right from the A26 into Church Lane, while traffic will also be prohibited from accessing Church Lane by crossing the A26 from Mill Road.
Meanwhile, Church Lane will temporarily become a one-way street between the A26 junction and Barn Road, with traffic only allowed from the A26 into Church Lane.
A diversion route for affected traffic will be in place via Church Lane, Mayhew Way, South Downs Road, Brooks Road and the 'snail' roundabout on the A26 near the Cuilfail Tunnel.
An East Sussex Highways spokesman said: "This is urgent work which needs to be carried out and there are no easy options to manage traffic at a busy junction such as this.
"We did consider installing four-way temporary traffic lights, but that would have caused major disruption and delays to motorists and bus passengers, especially at peak times.
"The scheme we're putting in place will minimise disruption and, crucially, allow traffic to continue to flow in both directions on the busy A26."
More information on roadworks is available at www.eastsussexhighways.com