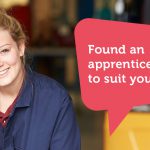 YOUNG people and their parents can find out more about the benefits of apprenticeships at events running in East Sussex.
Apprenticeships In Sussex, in partnership with East Sussex County Council, are holding apprenticeship roadshows in Eastbourne and Hastings.
Attendees can find out more about traineeships and apprenticeships – including higher and degree level apprenticeships – and meet local employers, training providers and current apprentices.
The events are being promoted ahead of the 11th annual National Apprenticeship Week, which runs from March 5 to 9 2018 under the theme 'apprenticeships work'.
Cllr Bob Standley, county council lead member for education and inclusion, said: "Many young people may not realise of the benefits apprenticeships can bring.
"They offer the chance to take a first step on the career ladder and to earn money while getting training and valuable on-the-job experience with growing East Sussex businesses.
"We hope these events will offer young people and their parents a chance to talk to experts and current apprentices so they can make an informed choice about whether this is the right path for them."
The roadshows are being held at Eastbourne Town Hall on Thursday, March 15 2018 and Stade Hall, Hastings, on Wednesday March 21 2018 from 5pm to 7pm on both days.
People can drop in at any time during the two-hour sessions to visit employer and training provider stalls for a chat, while talks will be held on traineeships and apprenticeships from 5.30 to 6pm and on higher and degree level apprenticeships from 6.30 to 7pm.
To find out more information or to book on to the events, visit www.c360.org.uk/NAW2018
Case studies – East Sussex apprentices tell their story
Hannah Phillips, 23, from Eastbourne, is a trainee estimator for Hotchkiss Ltd, having completed an apprenticeship with the same company.
She said: "My apprenticeship has kick-started my career journey and I am very happy to be following in the footsteps of both my father and grandfather, also showing that building services is not just a career for men and that women can be successful in anything they put their minds to.
"Hotchkiss have given me nothing but opportunities to progress in my career and hope to further develop my skills as my apprenticeship comes to an end and in the many years ahead that I hope to work with them, I believe that apprenticeships are for everyone and anyone, and that apprenticeships can be a great step towards a long and rewarding career."
Fay Grogan, 24, from Glynde, is a conversion assistant marketing manager at Lloyds Bank and former East Sussex County Council apprentice.
She said: "There are many benefits to being an apprentice, but I would have to say my main two would be that you are there to learn on the job, which I think helps to alleviate the pressure you may feel about being in an unknown industry, and also you earn qualifications as well as gaining valuable experience."
Stephen Bottomley, 29, from Buxted, is a procurement partnership business analyst for the East Sussex Procurement Hub and a former Wealden District Council apprentice.
He said: "My Wealden apprenticeship was an enjoyable and varied experience that was engaging and, ultimately, led to new opportunities I wouldn't otherwise have.  It provided me with the required skills and confidence necessary for a successful start to my career."
Sylwia Rosiak, 33, had a stint as an apprentice for Wealden District Council and is now a housing options support officer for the authority.
She said: "I completed my Apprenticeship in the housing department in 2015.  Wealden District Council creates a very friendly working environment.  I enhanced my skills in handling challenging situations in customer service.
"I also built up my confidence in undertaking duties that involving high responsibility.  Since completion of my course I have been offered two jobs within Wealden District Council which has enabled my career to progress."