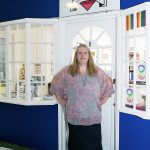 VOLUNTEERS across East Sussex are being thanked for the contributions that they make to their communities every day.
East Sussex County Council is backing Volunteers Week, which runs from June 1 to 7 2018 and will see events taking place across the county to showcase volunteer opportunities or celebrate the role of existing volunteers.
Around three million hours a year are given to providing activities and services in communities across East Sussex by people who wish to help others.
Becky Shaw, East Sussex County Council chief executive, said: "Volunteers are central to the work of countless charities and other organisations in East Sussex.
"They are a valuable presence in many communities, making a real difference in places as diverse as sports clubs, libraries, schools and hospitals.
"We're proud to support Volunteers Week, which does a great job in celebrating the vital role played by volunteers and highlighting volunteer opportunities for people who want to put something back into their community."
Miriam Wilkinson, from Volunteer Centre East Sussex, said: "People who volunteer or are simply active in their community find their roles hugely rewarding, giving them the chance to support a cause they care about, meet new people, share their skills and experience and gain new skills.
"By giving up just a small amount of their own time, people can make a real difference to their community and to their own lives – boosting their confidence and their job prospects."
More information about how to find volunteering opportunities is available online at www.vces.org.uk
Case study
Helen Burton, from Eastbourne (pictured), started volunteering as she felt isolated and wanted to do something positive for her community.
She said "Volunteering has changed my life beyond all recognition. I feel part of my community now and am so much happier. I have a lot of fun volunteering and have made a lot of new friends."