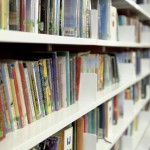 PLANS to reopen five recently closed East Sussex libraries as community-run facilities have taken a step closer to fruition.
East Sussex County Council will provide books, furniture and shelving to enable Ringmer Library to be reopened as a community library run by Ringmer Village Hall Management Committee, which owns the building.
Meanwhile, the council is recommending approval of plans for community libraries at four other libraries it either owns or leases – Ore, Pevensey Bay, Polegate and Willingdon – with a final decision to be taken by the lead member for resources in June 2018.
The council will also continue discussions with a community group interested in running a library in Langney, but no decision is being made at this stage, and the council is seeking to lease the existing library building to a third party for commercial rent.
The libraries are among seven which closed earlier this month following a major service review prompted by the need to save money due to Government funding cuts and the changing way in which people access library services.
Nick Skelton, East Sussex County Council assistant director for communities, said: "We are pleased to have received proposals from all those organisations which expressed an interest in taking over the running of these libraries.
"Although some libraries have closed, we have always been committed to working with communities who wanted to retain a facility in their town or village.
"The proposals we are recommending for approval are those which have in place the necessary expertise and a sound business plan, and which are capable of running without continuing financial support from the council.
"As the libraries in Ore, Pevensey Bay, Polegate and Willingdon are buildings we either own or lease, the final decision on these proposals will be taken by the lead member for resources."
The proposals for Ore, Pevensey Bay and Willingdon would see them operating as volunteer-run community libraries with Ore run by Ore Community Association, Pevensey Bay by Volunteers Network and Willingdon by Willingdon & Jevington Parish Council.
Subject to approval by the lead member, the council would support the bidding organisations by allowing them rent-free use of the building, fixtures and fittings and an initial selection of reading materials for adults and children.
Polegate Town Council's proposal is to pay the county council to run a community library which would offer a very similar range of services to that which was previously provided by the county at Polegate Library, while it explores options for a long-term, volunteer-run operation.
The libraries closed as part of a modernisation and rationalisation of library services which also includes new community and teacher's library cards, homework and study clubs in libraries and increased outreach work in the county's most disadvantaged communities, particularly focusing on improving literacy and numeracy.
The new community libraries would not form part of the statutory library service provided by the council.
No bids were received for Mayfield – the other of the seven closed libraries.