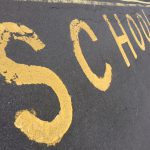 PLANS to increase support for children with special educational needs at schools in Peacehaven and Hailsham are out for public consultation.
Following an extensive review of facilities across East Sussex, the county council has identified areas where provision needs to be expanded.
Members of the public are being asked to give their views on proposals for facilities within Peacehaven Heights Primary School and Grovelands Community Primary School in Hailsham.
Fiona Wright, East Sussex County Council's assistant director for education, said: "Nationally, more than 98 per cent of children attend their local mainstream school; this includes those with Special Educational Needs and Disabilities (SEND). Our strategy is to ensure that there is a good range of local provision which enables more children to remain educated in their local communities.
"These facilities would help improve outcomes for children with special educational needs and provide a fully inclusive environment in mainstream schools in which they would receive specialist support.
"Providing early intervention at primary school can help address the needs of some children and enable a smooth transition into secondary school. With facilities already in place at Peacehaven Community School and Hailsham Community College, provision at nearby primary schools will also allow continuity of support for those who need it.
"Before any decision is made, we would like to hear the views of members of the public and I would encourage anyone with any comments to take part in the consultation."
The proposals include the development of a facility within the mainstream schools for Key Stage 2 pupils, aged between 7 and 11, with Autism.
Specialist staff would work with children within the facility and with teachers across the school to help develop skills and expertise in responding to SEN needs.
No building work would be required at Peacehaven Heights Primary School where space is already available.
Some building work would be necessary at Grovelands Community Primary School, to adapt an area of the school for the facility. This would be funded by East Sussex County Council and planned in a way that kept disruption to an absolute minimum.
Public consultations into both proposals run from Friday, July 6 to Friday, September 14, 2018. Views can be given by completing an online survey for the Peacehaven Heights proposal at https://consultation.eastsussex.gov.uk/childrens-services/peacehaven-heights-primary-school/ or for the Grovelands proposal at https://consultation.eastsussex.gov.uk/childrens-services/grovelands-community-primary-school/
Alternatively, email school.consultations@eastsussex.gov.uk
Following the consultation period and taking into account all the feedback received, the county council's lead member for education and ISEND will decide whether to proceed with the proposal. A final decision is expected to be made in December 2018 following a legal process.
Ends.