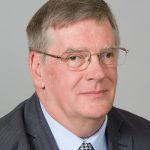 A CRIMINAL has narrowly escaped an immediate jail term after being caught with 85,000 illegal cigarettes in the back of his van.
Shirwan Jabar was stopped by police unloading boxes from the van outside a shop in London Road, St Leonards, following a report of a vehicle being driven erratically on September 4 2017.
East Sussex Trading Standards found 4,250 cartons of counterfeit cigarettes in boxes illegally bearing the trademarks of two well-known brands and not complying with UK law which now requires plain packaging on cigarettes.
In a hearing at Hastings Magistrates' Court on Thursday, July 19 2018, the 30-year-old admitted possessing the cigarettes but said he had been unaware that they were counterfeit.
District judge Tessa Szagun said he must have been 'astonishingly naive or stupid' if he believed that to be the case, she considered the charges so serious that they justified immediate imprisonment but suspended the sentence due to Jabar's guilty plea and lack of significant criminal past.
The defendant, of Dunholme Road, Edmonton, north London, admitted offences under the Trade Marks Act 1984 and the Standard Packaging of Tobacco Product Regulations 2015.
He was handed a 24-week prison term, suspended for 18 months, ordered to undertake 240 hours' unpaid work and to pay prosecution costs of £1,927 and a £115 victim surcharge.
The defendant was also found in possession of more than £6,000 worth of cash in sterling and US dollars, which is subject to separate proceedings under the Proceeds of Crime Act.
Cllr Bill Bentley, East Sussex County Council lead member for communities and safety, said: "We take the supply of illegal tobacco very seriously and will do everything in our power to tackle this problem and protect our residents.
"This prosecution should send out a warning to anyone involved in this illegal activity, which can be linked to organised crime and criminal gangs involved in drug dealing, money laundering and people trafficking.
"We need to keep the pressure up on those who continue to sell illegal tobacco products, and residents can play their part, and help us keep these products off the streets, by reporting it to us."
Anyone with information about the supply of illegal tobacco is asked to report it by calling the Illegal Tobacco Hotline on 0300 999 6999 or by using the Trading Standards online reporting form at www.eastsussex.gov.uk/business/tradingstandards/report/