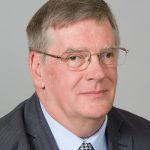 PLANS to open a community library in the Langney area of Eastbourne have been given the go-ahead.
East Sussex County Council has agreed an initial three-year deal to provide library stock, fixtures and fittings on a peppercorn rent to Langney Community Library Steering Group.
The group will operate a volunteer-run library from a unit in the Langney Shopping Centre provided free of charge by the centre's owner, Vale Real Estate.
The facility will replace the county council-run library in the same centre, one of seven which closed in May following a major review of the library service prompted by the need for savings due to Government funding cuts.
The move to reopen a library in Langney means six of the seven closed libraries have either already reopened or are reopening as community facilities.
Cllr Bill Bentley, county council lead member for communities and safety, said: "We're delighted to have been able to come to an agreement with the steering group on a plan which will see a thriving community library return to Langney.
"Closing libraries was a very difficult decision prompted by the severe financial pressures we're facing, but we've always been committed to working with groups who wanted to open volunteer-run libraries.
"This agreement means six of the seven libraries we had to close are reopening as community-led services, which is great news for these communities and for local residents."
Of the seven libraries which closed, Ringmer has already reopened as a community-run library, while Ore, Pevensey Bay, Polegate, Willingdon and now Langney will reopen in the weeks and months to come.
The libraries closed as part of a modernisation and rationalisation of library services which also includes new community and teacher's library cards, homework and study clubs in libraries and increased outreach work in the county's most disadvantaged communities.
The new community libraries will not form part of the statutory library service provided by the council.