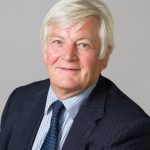 COUNCIL leaders have praised the efforts of young people across East Sussex as this year's GCSE results were announced.
For the first time, most subjects have been marked using the new numbered grading system and more rigorous exams which were introduced last year in English and maths.
Across East Sussex, results for English and maths have improved, with 41.9 per cent of pupils earning grade five – a strong pass – or above in English and maths, an increase from last year's figure of 38.4 per cent.
Meanwhile, the overall attainment 8 score, which measures students' average grade across eight subjects, was 45.7.  Last year, the figure was 45.3 but is not comparable to this year, due to changes in examination gradings.
Many schools across the county have achieved a strong set of results again this year with a number of schools seeing significant improvement.
Cllr Bob Standley, East Sussex County Council Lead Member for Education and Inclusion, said: "The latest results are testament to the hard work of students over the last two years, and the support they've received from their families and from dedicated school staff across the county.
"Gaining good GCSE grades gives young people a solid foundation on which to build their academic and professional careers and I'd like to wish all our students the best of luck in the future."
This year, most subjects – including science subjects, history, geography, the most common modern languages, art and design and music – are graded from one to nine, with nine being the highest grade, rather than the old system of A* to C.
The changes are part of a new curriculum introduced in 2014 which sees more grades available at the top end to recognise the highest achievers, with fewer students expected to get grade 9 than received grade A* under the old system.
The attainment 8 score, first introduced in 2016, is based on an average of grades in eight subjects – English and maths; three English Baccalaureate (EBacc) subjects such as sciences, geography, history and languages; and three other subjects.