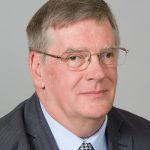 A BRIGHTER, more modern library will soon serve the residents of Crowborough.
The town centre facility will close from Monday, October 29, to be updated and refurbished as part of a county council improvement project.
From Friday, November 2, customers will be able to access stock and library services, including public computers, IT For You and Rhyme Time sessions, at the Beacon Academy Creative Learning Centre. The refurbished library is expected to reopen in the New Year.
Cllr Bill Bentley, East Sussex County Council's lead member for communities and safety, said: "The closure of the library to allow the new windows to be fitted will give us the perfect opportunity to carry out vital work to ensure Crowborough Library is fit for the future.
"New LED lighting will help us save money on our energy bills, while an improved layout and refurbished interior will create a more bright and comfortable space."
He added: "By carrying out our refurbishment alongside Pine Grove redevelopment work, we avoid further closures of the library and additional disruption to residents.
"We appreciate that closing the library for two months will cause some disruption, but I want to assure residents that services will continue to be available both at the temporary library and online."
Services are available through the e-library where customers can renew and reserve books as well as download eBooks, eAudiobooks and eMagazines. Customers' loans will be extended during the closure, and there will be a dropbox to return items at Crowborough Community Centre.
The temporary library at Beacon Academy Creative Learning Centre, which opens from Friday, November 2, will have the same opening times as Crowborough Library.
Funding for the refurbishment comes from the county council's capital budget, money set aside for investment in the council's buildings and infrastructure. The new LED lights will be funded with a loan available from central government which is repaid with the money saved on energy bills.
For more information and updates on the work, visit www.eastsussex.gov.uk/libraries
LED lighting will be funded through a loan from Salix Finance Ltd, which provides interest-free Government funding to the public sector to improve their energy efficiency, reduce carbon emissions and lower energy. The loan is repaid with the money saved on energy bills.