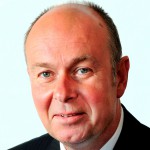 CONGESTION-busting measures are set to be introduced along Lewes High Street following a review of parking across the district.
A ban on parking on pavements and loading and unloading during peak times, are among 32 changes being introduced in and around Lewes in response to concerns raised by residents, businesses, and other road users.
Following public consultation and consideration by East Sussex County Council's planning committee, the new controls will be in place on the northern side of the High Street from the end of November.
Cllr Nick Bennett, the authority's lead member for transport and environment, said: "The layout of Lewes High Street means a single vehicle stopping on the northern side of the road during busy periods can bring the entire town to a standstill.
"The action we are taking in the High Street, and at the 31 other sites in the district, is in direct response to issues raised  by residents and businesses in our annual review."
Under the new controls, loading and unloading will not be allowed on the northern side between 8am and 10am and between 4pm and 6pm, Monday to Saturday, between Westgate Street and the bottom of the High Street where it meets Friars Walk. Existing loading bays will remain and two new loading bays will be added, one opposite the law courts, and one opposite Albion Street.
Parking on the footway or verge on the northern side of the High Street will not be allowed at any time.
Yellow markings known as kerb blips – small lines on the kerb that run perpendicular to the existing double yellow lines –  will be painted to signify the loading restrictions, and signs will be erected giving details of this and the footway parking ban.
"As Lewes High Street is in a conservation area, we want to keep the visual impact of the new restrictions to a minimum," said Cllr Bennett added. "While signs advising of the restrictions are a legal requirement, we have worked hard to ensure that as many as possible go on existing street furniture. We will also be using a less obtrusive yellow paint."
As with any new restrictions, warning notices will be issued for two weeks before penalty notices are issued and parking and traffic flows will be monitored.
Other measures across the district include the extension of double yellow lines, the introduction of Blue Badge Holders Only bays and School Keep Clear markings, changes to pay and display bays and the provision of extra permit holder only bays in some areas.
East Sussex County Council carries out reviews of district parking arrangements every 12 to 14 months based on feedback from the public. Any proposals are subject to public consultation and objections are taken to the county's planning committee for consideration.
Details of the changes being introduced following the Lewes district review and the report to the planning committee can be found at https://democracy.eastsussex.gov.uk/mgA.aspx?M=3443&LLL=0
More information about parking reviews and details of how to request parking controls in Eastbourne, Hastings and Lewes, visit https://www.eastsussex.gov.uk/roadsandtransport/parking/controls/request-new-parking-controls/
Ends.