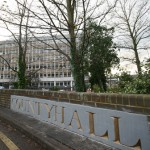 MEMBERS of the public could be asked for their views on a strategy which ensures the best possible support is available for the most vulnerable families in the county.
East Sussex County Council's lead member for children and families will be asked to approve a 10-week public consultation on the draft Early Help Strategy at a meeting on Monday, May 20.
In a context of reducing council budgets, the draft strategy aims to safeguard services which help prevent vulnerable families' problems escalating into crisis and support all young families with pre-school services integrated with Health Visiting.
With greater focus on services, a smaller network of Children's Centres would be maintained, while some services, groups and courses would be delivered in alternative buildings within the community or, as happens currently, within the family home.
Stuart Gallimore, director of children's services at East Sussex County Council, said: "With reductions in Government funding and greater demand for services, it is vital that we use our limited resources in areas where they will do the most for the people of East Sussex, particularly our most vulnerable families.
"The proposals put forward will help us target our support to more than 2,100 families at risk of crisis each year and 500 vulnerable young people, and continue to offer support to all families of pre-school children."
Mr Gallimore added: "In drawing up these proposals, we have carried out an extensive review of how we deliver our services, but it is important that we hear how these changes will affect East Sussex families before any decision is made."
It is expected that some families eligible for early help under the draft strategy would not receive support as quickly as they currently would. Short-term, intensive interventions by keyworkers would be prioritised for those at greatest risk of needing future social care intervention.
As well as Health Visiting services for pre-school children, all families in East Sussex would continue to have access to the School Health Service , the Family Information Service and improved online advice and information about the services offered by the county council.
Additional services would be maintained where externally funded support is available and a further 200 families will be supported through the Troubled Family Programme if central Government funding for this continues.
Under the draft strategy the county council would work with partners to identify an alternative provider of pre-school or education services to take over 14 Children's Centres, while the county council would retain 16 centres, including four youth centres. Alternative providers would also be sought for two council-run nurseries in Bexhill.
Although the strategy could make savings of around £2.6 million, £4.2 million will continue to be invested in Early Help services.
If approved, the consultation on the draft Early Help Strategy will launch on Tuesday, May 21 and run until Monday, July 29.
Full details of the draft strategy and details of the lead member/cabinet meeting on Monday, May 20, can be viewed at https://democracy.eastsussex.gov.uk/ieListDocuments.aspx?CId=134&MId=4016&Ver=4
Ends.