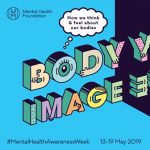 PUBLIC health bosses are backing Mental Health Awareness Week by promoting a positive body image among young people across East Sussex.
The annual campaign, which this year runs from Monday, May 13 to Sunday, May 19, is focussing on body image and its impact on mental health.
In East Sussex more than half of 14 to 15 year old girls say they worry 'a lot' about the way they look, while a third of all 14 to 15 year olds say they have been bullied about the way they look.
Darrell Gale, Director of Public Health at East Sussex County Council said: "A Mental Health Foundation survey found that 30 per cent of adults have felt so stressed by body image and appearance that they felt overwhelmed and unable to cope.
"With half of mental health problems established by the age of 14, it's vital that we promote positive body confidence at an early age through messages children are taught in schools. This early intervention can help protect the mental health of future generations."
During Mental Health Awareness Week the county's School Health Service, commissioned by East Sussex Public Health, will be hosting assemblies in schools and running events in a bid to promote the week and encourage youngsters to have a healthy understanding of body image.
This is in addition to the team's ongoing work with Goals, a free service available at schools across the county with a dedicated texting service, ChatHealth, available on 07507 332473 and monitored Monday to Friday, 9am to 5pm.
Goals offers youngsters aged between 11 and 18 access to a service which offers lifestyle support, advice on living a healthy lifestyle and one-to-one sessions with a fully trained professional.
East Sussex School Health Service, along with a dedicated support service newly commissioned by East Sussex Public Health, is also working with schools to prepare for the launch of new statutory relationships and health education guidance which sets out how school can promote mental wellbeing.
For more information about Mental Health Awareness Week, visit https://www.mentalhealth.org.uk/campaigns/mental-health-awareness-week
For advice from the Children's Society on how to promote body image confidence, visit www.childrenssociety.org.uk/mental-health-advice-for-children-and-young-people/body-image
Ends.