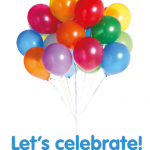 A VARIED programme of activities is in store as a two-month long celebration of the role of older people returns to East Sussex.
East Sussex County Council and East Sussex Seniors' Association have unveiled the 12th annual Older People's Day programme, with more than 50 events taking place across the county.
The celebrations throughout September and October 2019 coincide with the UN International Day of Older Persons on October 1 and recognise the important contribution that older people make to society.
Events this year include a walking festival in Eastbourne and Lewes, health and wellbeing day in Hastings, outings to the Royal Observatory, in Greenwich, and Battle Festival, and a 'Growing Old Disgracefully' afternoon tea in Uckfield.
Lin Neeve, chair of East Sussex Seniors Association, said: "This year there's another fantastic array of activities offering people the chance to get active, try something new and perhaps find a hobby they'd like to continue doing.
"There are eight older people's associations and forums across the county and their events will also provide people with an opportunity to become a member of their local seniors' forum."
The programme also includes healthy activities being held at leisure centres across the county, including aqua aerobics, walking football, health walks, cycling, swimming, pilates and tai chi.
Cllr Carl Maynard, East Sussex County Council lead member for adult social care and health, said: "Older People's Day is all about recognising the important contribution older people make to our communities.
"We're delighted once again to support a varied programme of events which promotes an active and healthy lifestyle and offers opportunities for older people to enrich their lives."
People can view the full programme and find out more information about events taking place in their area at www.eastsussex.gov.uk/olderpeoplesday
The programme of events can also be picked up from libraries, council offices and community and voluntary organisations.
The Older People's Day events programme is supported by East Sussex County Council, East Sussex Seniors' Association and the NHS, in partnership with leisure centres, local councils, charities, community and voluntary organisations.