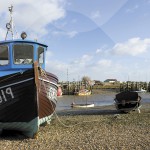 SUBSIDISED meals in the community could be kept for some residents – under proposals to be considered by a senior councillor.
Earlier in the summer, East Sussex County Council consulted on proposals to remove the meals in the community subsidy completely and change the way working adults are supported, as part of a plan to make almost £1 million of savings from adult social care.
However, taking into account feedback from the consultation, the council is now proposing to keep the meals subsidy for those who are most vulnerable and can't afford to pay for the service themselves.
The proposed changes could save £483,000 from the meals in the community budget in 2019-20 and £495,000 from support for working age adults by 2020-21.
At a meeting on Tuesday, September 24 2019, Cllr Carl Maynard, lead member for adult social care, will consider the recommendations, results of the consultations and equality impact assessments.
Keith Hinkley, county council director of adult social care, said: "We have had to make £130 million savings this decade, and continuing financial pressures mean difficult decisions have to be made.
"However, we have taken into account people's concerns and the proposal for meals in the community is a sensible approach which means the most vulnerable will continue to receive the subsidy, while still allowing us to make savings.
"We have a higher than average proportion of working age adults in nursing or residential care and the proposed changes would focus on more effective community-based alternatives, while delivering support that is fair and meets people's needs.
"We know people are worried about the proposals, but everyone affected will have an individual review before any changes to their support are suggested, and as at present they will have the right to appeal if they don't agree with what's proposed."
The meals in the community subsidy is currently £4.10 per person towards the full cost of each meal, which ranges from £4 to £8. It's estimated around 100 to 150 of the 679 people currently receiving a subsidy for meals in the community could be eligible to continue to receive it.
Full details are available in the papers for the adult social care lead member meeting at https://democracy.eastsussex.gov.uk/ieListDocuments.aspx?CId=130&MId=4108&Ver=4