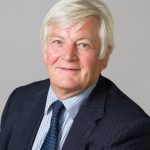 A SCHEME to improve careers guidance and support for secondary school students across East Sussex has been shortlisted for a national award.
The East Sussex County Council Careers Hub is one of 19 projects that stand a chance of winning at the National Enterprise Network awards ceremony later this month.
Judges were impressed by the scheme which links all secondary schools, special schools and colleges in the county with employers, support organisations and higher and further education providers.
Cllr Bob Standley, the county council's lead member for education and ISEND, said: "I'm delighted that the East Sussex Careers Hub has been shortlisted for the Innovation in Education award, recognising the efforts of everyone involved in making the project a success.
"Not only is the hub ensuring young people are offered the highest level of advice to help them embark on a career path that is right for them, but it supports the expansion of projects and initiatives which improve students' access to employers and promote work readiness."
He added: "The Careers Hub also benefits employers who are able to work with education providers to shape training and careers support, ensuring a future, local workforce which has relevant skills and training.
"We are extremely proud of all that has been achieved by the East Sussex Careers Hub since its launch in 2018, and hope this invaluable project claims the Innovation in Education title at the awards ceremony later this month."
The East Sussex Careers Hub, funded by the Careers Enterprise Company, is driven by a team of Enterprise Coordinators, and 'Enterprise Advisers' – volunteers from local businesses who are matched with individual schools, to help schools and colleges identify gaps in their provision, and provide guidance and support to improve their careers provision.
Alex Till, chairman of the National Enterprise Network, said: "The organisations featured on the 2019 National Enterprise Network Awards shortlist have all clearly demonstrated excellence in the delivery of enterprise support or work taking place in educational settings which are focused on embedding entrepreneurial spirt and enterprise into this environment.
"It was clear from all of this year's entries that there are some fantastic enterprise initiatives and truly dedicated individuals within the network. We've always been proud of the work of our members and wider network and congratulate everyone who has been shortlisted. We look forward to announcing the names of the category winners."
The winners of the National Enterprise Network will be announced at an awards ceremony on Friday, November 22, 2019.
Building on the success of the Careers Hub work with secondary schools, East Sussex County Council is the only local authority to have successfully bid to the Careers and Enterprise Company for a one year pilot to develop a Primary Careers Hub.
Launched in September 2019, the Primary Careers Hub will work with 24 schools across East Sussex to further develop links between Industry Champions and primary, to create authentic experiences of the workplace for younger children through Open Doors, and to embed careers-related learning into the curriculum, including developing employer videos linked to subject areas, and a STEM Leaders competition. The aim is to broaden horizons and challenge stereotypes from an earlier age, engage with parents, and support schools to embed the skills needed to make young people employable in the future.