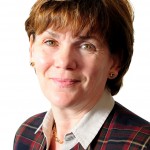 MOTORISTS are being warned to expect delays as a major coastal route between Eastbourne and Seaford is closed for emergency work to fell diseased roadside trees.
The A259 Friston Hill will be fully closed on Sunday, March 15 2020 and Sunday, March 22 2020 from 7am to 7pm, while one lane will be closed from Monday, March 16 to Friday, March 20 2020 from 7am to 6.30pm with temporary traffic lights in place.
The closure of a 450m stretch of the road between Windmill Lane and Friston Lodge is to allow East Sussex County Council contractors to remove trees afflicted with the deadly fungal disease ash dieback.
Cllr Claire Dowling, East Sussex County council lead member for transport and environment, said: "We do appreciate that the tree-felling will cause some disruption but we do need to carry out this work as a matter of urgency.
"Trees affected by ash dieback lose their leaves and become brittle, making them a safety hazard, so it's important we remove the diseased roadside trees as soon as possible in order to protect the public.
"This is a busy main road and the only way to allow our contractors to work safely is to fully or partially close the road. We'd ask motorists to bear that in mind and bear with us while this vital work is carried out."
On the two days the road is closed a signed diversion route will be in place via the A2270 Upperton Road and Eastbourne Road, A27, A26 and A259 Seaford Road.
Access for residents and businesses in the affected area will be maintained where possible but there may be some delays. Any residents directly affected by the work will be contacted in advance.
Ash dieback was first recorded in the UK in 2012 and could kill up to 95 per cent of the country's ash trees, according to the Woodland Trust.