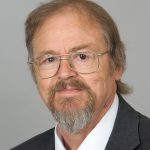 A GOVERNMENT pledge to prioritise improvements to two major routes through East Sussex has been welcomed by the county council.
New funding to develop plans for a potential upgrade of the A27 between Lewes and Polegate and safety improvements on the A21 north of Hastings was announced by the Chancellor in his Budget statement yesterday.
The schemes feature in the Government's second Road Improvement Strategy (RIS2), which sets out a blueprint for a £27.4 billion investment in the country's strategic road network over the next five years.
If approved to be taken forward for construction, the projects would feature in the third Road Improvement Strategy to be delivered by Highways England between 2025 and 2030.
Cllr Rupert Simmons, East Sussex County Council lead member for economy, said: "We very much welcome the news that funding will be available to progress plans for these key improvement schemes.
"If our local economy is to continue to grow, it's essential we have a modern transport network in place, which allows people and goods to flow as quickly, easily and safely as possible through the county.
"Improving the A27 between Lewes and Polegate would be a key piece in the jigsaw, supporting new housing and jobs, while safety improvements to the A21 would also be very welcome.
"Over the next five years we'll continue to lobby the Government and work with Highways England to make the case for these vital improvements to be taken forward to construction."
The RIS2 document also reaffirmed funding for junction improvements and new cycling and walking facilities on the A27 east of Lewes, work which is already under construction by Highways England and planned for completion by 2022.
The document can be viewed online at https://assets.publishing.service.gov.uk/government/uploads/system/uploads/attachment_data/file/871716/road-investment-strategy-2-2020-2025.pdf