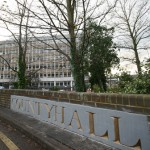 FOLLOWING the UK government's decision to ask public venues including pubs, restaurants, theatres and leisure centres to shut, we have decided to close all East Sussex County Council libraries from Monday, March 23, until further notice.
This means that today (Saturday, March 21) will be the final day when customers will be able to visit our libraries and borrow books or other physical items.
All current and new library loans will be extended until at least June 30, so no one has to worry about overdue library books or other items. We have scrapped fines for any items that were due to be returned after March 9, 2020.
Our online library will, of course, operate as normal and we have increased the number of items available online. Our eLibrary, which can be accessed via www.eastsussex.gov.uk/libraries/online/, includes not just books but also audiobooks, magazines and reference material.
We are sorry to announce this measure but we feel it is clearly in line with the new Government policy which is intended to further protect public health.
We look forward to welcoming our customers back when the situation eases.
Ends