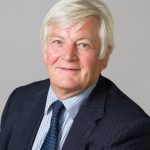 VIEWS are being sought on plans to end a rail discount scheme which has seen a dramatic drop in applications.
The Sussex Student rail discount card, established by East Sussex County Council in partnership with West Sussex and Brighton & Hove councils, offers a 34 per cent discount on rail travel for further education students.
Since the Department for Transport launched its own discount card which offers half price rail travel to 16 to 17 year olds the number of applications for the Sussex Student card have dropped by 94 per cent.
East Sussex County Council is asking for the public's view on plans to discontinue its scheme.
Cllr Bob Standley, lead member for education, said: "We believe the vast majority of young people will be better off using the 16-17 Railcard, but we appreciate that everyone's circumstances are different.
"To help us better understand the impact of any decision we make, I would encourage those who currently benefit from the card or who may wish to use the scheme in future, to let us know their views."
While the level of discount available with the 16-17 Railcard varies depending on individual circumstances, such as date of birth and length of course, it is estimated that most young people will save more than if they used the Sussex Student card.
A consultation into the changes launched this week and runs until Friday, May 1. All responses will be taken into account when the council's Post 16 Transport Policy statement is set at the end of May.
For more information on the proposals and to take part in the consultation visit https://consultation.eastsussex.gov.uk/economy-transport-environment/post-16-transport-statement-2020-21/
Ends