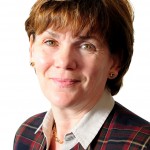 SCHEMES to enable more cycling and walking and provide safe space for social distancing as Covid-19 restrictions continue to ease have been submitted to Government.
East Sussex County Council has been allocated £479,000 from the first round of the Government's Emergency Active Travel Fund. A second round of funding is expected to be confirmed at a later date.
Having worked with district and borough councils and sought suggestions from local cycling and walking groups to identify possible temporary schemes, the county council has submitted the measures for approval by the Department for Transport.
Among the schemes are cycle routes, improved signage for safe social distancing, temporary cycle parking and the widening of footpaths and road closures to allow people to social distance and to support businesses to open outdoor spaces and enable their customers to queue safely.
Cllr Claire Dowling, the county council's lead member for transport and environment, said: "With a limited amount of funding, we are unable to submit all the schemes that came forward. The measures we are submitting for approval strike a careful balance between supporting businesses in their recovery and keeping the public safe.
"While we have submitted specific schemes, we have also put forward countywide measures that will enable more walking and cycling across key towns, market towns and village centres and encourage social distancing.
"We have already seen a significant increase in the number of people walking and cycling in the county and, if approved, the schemes that are put forward will make a real difference to those people choosing active ways to travel and exercise."
The measures submitted for approval by the Department for Transport include;
Countywide
Signage to encourage social distancing
Installation of temporary cycle parking racks
Social distancing messaging on footpaths at bus stops
Eastbourne
Closure of Terminus Road between Trinity Trees and Grand Parade
Closure of Bolton Road to Langney Road
Segregated temporary cycleway on the Eastbourne Seafront Cycle Route between Wish Tower and Fisherman's Green
Temporary cycle route using Princes Road and linking to Horsey Cycle Route
Hastings
Footway widening along Pelham Place, A259
Footway widening at Warrior Square, west of the junction with Norman Road
Rother
Footway widening at the junction of Buckhurst Place and Sackville Road in Bexhill
Closure of one lane in Devonshire Road, Bexhill
Closure of Western Road, Bexhill
Improve existing marking to advisory cycle lane in Cooden Drive, Bexhill
Closure of Rye High Street between 10am and 4pm
Lewes
Temporary segregated cycleway along the A259 between Peacehaven and Newhaven
Speed reduction measures and widening of shared footpath along the A259 between Bishopstone to Marine Drive, Seaford
Widening of the footpath along High Street and School Hill in Lewes
Wealden
Closure of Hailsham High Street, with access for taxis and buses only
Additional signage from residential areas in Heathfield to Eastbourne for the existing shared Cuckoo Trail route
Cllr Dowling added: "We will announce more details of the successful measures once approved by the Department for Transport, and undertake further local consultation.
"We will continue to work with district and borough councils and partners to look at possible schemes to include in the second round of funding, which could include bringing forward agreed capital schemes and measures we haven't been able to include in this submission."
It is hoped that, if approved, the schemes will be in place by September.
Ends.