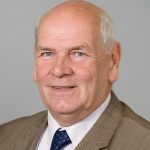 MORE than £45 million will be injected into the county's economy to aid recovery from the impact of Covid-19.
The East Sussex Economy Recovery Plan sets out how investment will be used to support businesses hardest hit by the global pandemic over the coming years.
The plan, published by Team East Sussex – a partnership of business, local authority, social enterprise and education representatives from across the county, seeks to maximise the use of funding from central Government and the South East Local Enterprise Partnership.
The initial £45 million identified in the plan includes money that has already been committed for projects including the development of Observer Building in Hastings, Barnhorn Green commercial and medical centre in Bexhill, a new maritime and sustainable technology hub and the Plumpton Business and Skills Centre in Lewes, a new fishing quay at Sovereign Harbour in Eastbourne and the world's first solar farm in Wealden powering up the railways.
New funding has also been secured from central Government, and local skills and further education providers have allocated money towards retraining, skills and employability programmes to support those out of work. This is in addition to funding the county council has available through its East Sussex Invest programmes to support business growth.
Graham Peters, Team East Sussex chairman, said: "The coronavirus crisis and the restrictions of the past few months have left businesses across the county facing unprecedented challenges.
"The East Sussex Economy Recovery Plan rightly focuses on helping businesses and communities reset, recover and overcome these challenges, but it also looks forward; building sustainable and inclusive prosperity, accessing new opportunities for our County while remaining responsive to a rapidly changing world."
The document identifies six 'missions' which will also support economic growth across the county; encouraging people to buy local goods and use local services, building skills and creating jobs, supporting the recovery of the leisure, tourism, hospitality and cultural sector, adapting and improving public spaces, supporting the drive towards a low-carbon and greener transport economy and capitalising on digital connectivity.
Cllr Keith Glazier said: "My thanks go to all the partners from the public and private sector who are committed to helping businesses recover and have worked hard to create a plan that will help maximise funding and opportunities to help the East Sussex economy thrive.
"The success of the East Sussex Economy Recovery Plan will require the ongoing involvement of a wide range of partners who, in bringing together their experience, expertise and knowledge, have developed and can drive the delivery of the six missions."
As well as focussing on businesses, skill and employment, the recovery plan complements and supports other activities locally including climate change; health and wellbeing initiatives and local borough and district councils' recovery plans.
The full plan can be found at www.eastsussex.gov.uk/business/eastsussex/selep/tes/eserp
Ends