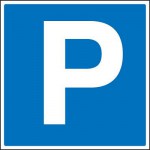 RESIDENTS in Rother are being urged to be on their guard to avoid falling prey to a parking permit scam.
Fraudsters have been targeting motorists applying for permits as part of the new civil parking enforcement scheme due to start on September 29.
East Sussex County Council has received reports from members of the public in Bexhill who have been asked to email personal documents to a fake email address.
Details of the new scheme and how to apply for permits can be found at www.eastsussex.gov.uk/roadsandtransport/parking/permits/bexhill/. For advice and assistance with permit applications, please call the customer service team on 01273 335500 and select option 2.
Daniel Clarke, Parking Team Manager at the council said: "Although the email seems genuine, it is in fact a scam and people should not be taken in by it.
"We have written to all households in areas where new restrictions are coming into force with details of how to apply for permits.
"If you receive an email like this please ignore it. Only apply for your permit via our secure web link and please contact our customer service team if you have any concerns."
Anyone who receives a suspicious email of this type is also being urged to contact Action Fraud – the UK's national reporting centre for fraud and cybercrime, at www.actionfraud.police.uk or by calling 0300 123 2040.
Ends