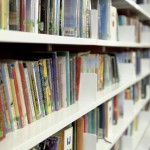 A RANGE of services will be available at all East Sussex libraries when the remaining 12 reopen on October 19.
Customers will be able to order online or by phone any item from the lending stock of the entire county library catalogue free of charge and have it delivered to the library of their choice.
They will also be able to get support with job interviews and receive help accessing online services.
There will also be an amnesty to encourage anyone with a library item, no matter how long they've had it, to return it before the new year without paying overdue charges.
Cllr Bill Bentley, lead member for communities, said: "We know that, while many people have been enjoying the benefits of our eLibrary, some of our residents need to return to our library buildings for support they can't access from home.
"While we can't currently offer the library experience people are used to, our library team have worked extremely hard to offer visitors as many services as it is safe to provide."
Computers will be available during time-limited, pre-booked sessions. Buddy sessions helping people to use online services will resume with social distancing in place, while those needing to take part in virtual job interviews will be offered support and a quiet space to do so at Eastbourne Library from October 19, and at Hastings libraries from next month.
A limited number of people will be allowed into the buildings at one time and will be able to browse a limited number of books. For those people who need to return books, there are drop boxes outside all the county council's libraries, meaning items can be returned without going into the library building.
Due to the additional staff needed at each site and enhanced cleaning necessary, the opening days and hours will be reduced.
Ongoing restrictions will also mean there will be no toilet facilities or photocopying service, and DVDs, newspapers and periodicals will not be available when the libraries reopen.
Cllr Bentley added: "I am extremely grateful to the team for their efforts in ensuring that as many services as possible can be made available to the public and I would encourage those residents who need to use library buildings to be aware of restrictions and follow the guidelines to help keep everyone as safe as possible."
In line with Government guidance, visitors will need to wear a face covering. They will also be asked to either scan the QR code or to leave their name and phone number at the time they go into the library. This information may be shared with the NHS test and trace programme if needed and the county council is reminding people not to travel to a library if they have any Covid-19 symptoms, no matter how mild.
For more information about services available at libraries and the restrictions in place, visit www.eastsussex.gov.uk/libraries
Ends