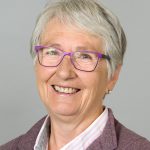 ORGANISATIONS and businesses are being invited to submit proposals for a holiday food and activity programme set to launch across East Sussex at Easter.
East Sussex County Council is asking interested providers submit their proposals by Friday, March 5 if they are interested in being involved in the Government-funded scheme for the Easter break, which will be free for disadvantaged pupils.
Priority areas for Easter include Bexhill, Eastbourne, Hailsham, Hastings, Newhaven and Peacehaven, although providers from all other areas can also apply.
The Holiday Food and Fun programme will run for six weeks across Easter, summer and the Christmas holidays for children and young people up to the age of 16.
Providers are invited to deliver activities and food for children who are in receipt of Free School Meals or who are on income related benefits.  The sessions will need to run for at least four hours a day and for at least four days of the Easter holidays.
Cllr Sylvia Tidy, the county council's lead member for children and families, said: "Funded by the Department for Education, the scheme aims to provide children and young people with positive activities and nutritious meals during school holidays. Most importantly, the activities on offer will be free for families who receive income related benefits.
"The Government has now allocated funding to East Sussex County Council and it's important that we find the right providers in the priority areas to work with us to deliver the programme.  I would urge any providers able and interested to get in touch with our officers via haf@eastsussex.gov.uk as soon as possible."
Activities can include music, arts and crafts, sports, nature, food preparation and cookery, among others.  Parents can be invited to get involved and help with food preparation.
With uncertainty over what Covid-19 restrictions may be in place during the Easter break, proposals are invited from organisations who can offer;
Direct work with children and young people alongside a hot meal in a community setting
Online or home-based activities for children, young people and families and food parcels. This could include packed lunches that meet DfE food standards or carefully sourced food that families can cook alongside an accompanying recipe and support to prepare the meal
The enrichment activity or the food offer, and would be keen to work with other providers to enable a joint approach
Potential providers are asked to submit their proposals for Easter by Friday, March 5, by visiting https://consultation.eastsussex.gov.uk/childrens-services/haf-expression-of-interest-application-form-easter/
Deadlines for summer and Christmas proposals are Friday, April 23.  Sessions during the summer will need to run for at least four hours a day, four days a week, for four weeks. Christmas sessions will need to be for at least four hours a day, four days a week, for one week. Proposals can be submitted at https://consultation.eastsussex.gov.uk/childrens-services/copy-of-haf-expression-of-interest-application-for/
For more information, email: haf@eastsussex.gov.uk
Ends.