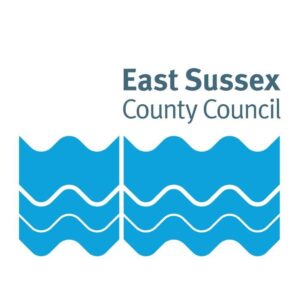 Residents across the county are being urged to continue to follow the rules after East Sussex Trading Standards received nearly 1,000 complaints during the last year about individuals or businesses not following the regulations.
Since Covid-19 restrictions came into force in March 2020, members of the public have reported businesses such as gyms and hairdressers continuing to trade during tier restrictions and the national lockdowns.
There have also been complaints about workers failing to observe social distancing, shops charging inflated prices for in-demand items such as hand sanitiser and PPE, and companies not refunding customers after cancellations.
Richard Strawson, Trading Standards Team Manager, said: "The vast majority of businesses across the county are following the rules, which are there to keep everyone safe.
"We understand it is hard and that you might be desperate for a haircut or worrying how you will get your business back on its feet again, but that does not mean you can ignore the regulations.
"We will continue to work with Sussex Police and our colleagues in Environmental Health to make sure that businesses and individuals are sticking to the rules, and we will not hesitate to take action where necessary."
Darrell Gale, Director of Public Health at East Sussex County Council, said: "The Government has made it clear that each stage of the easing of restrictions will depend on continuing falls in infection rates reducing the pressure on the NHS, the success and effectiveness of the vaccine programme, and the assessment of the risks posed by new variants.
"With this in mind, now is not the time to ignore the guidelines. Everyone needs to continue to stick to the rules – hands, face, space – even if they have been vaccinated, so we can keep the infection rate dropping, protect the vulnerable members of our communities and get life back to normal as soon as possible."
In recent months action has been taken against the owners of a gym who were allowing people to train during lockdown, and three businesses have been served prohibition notices. In February, a barber's shop was found open and the owner given a £1,000 fine after continuing to offer haircuts.
The first changes to social contact restrictions will not take place until March 29 at the earliest, when outdoor gatherings of either six people (the Rule of 6) or two households will be allowed.
Shops are not expected to be able to reopen before April 12, which is also when businesses such as hairdressers and nail salons may be permitted to reopen their doors.
People can report their concerns about businesses or individuals that may be continuing to operate despite the restrictions to Trading Standards at https://www.eastsussex.gov.uk/business/tradingstandards/reporting-an-incident/