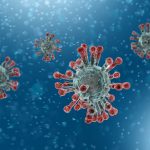 ADULTS in East Sussex who have to leave home for work or caring duties can now book a symptom-free Covid-19 test.
Anyone over the age of 18 will be able to book a test at any participating pharmacy anywhere in Sussex, or at one of two dedicated testing sites – Moulsecoomb Leisure Centre in Brighton or Hove Town Hall.
The move is part of continuing efforts to stop the spread of the virus, and sees East Sussex County Council working with Brighton & Hove City Council and West Sussex County Council to identify as many people as possible who have Covid-19 without symptoms.
Darrell Gale, Director of Public Health at East Sussex said: "With one in three people with Covid-19 experiencing no symptoms, this kind of testing will play an important role in helping us to stop the spread of the virus.
"Continuing to follow the current guidelines is vital, but symptom-free testing can show whether an individual needs to self-isolate and whether their contacts need to be traced. The faster we can identify those with the virus, the better chance we have of limiting the spread.
"We are pleased to have been able to work with Brighton & Hove and West Sussex councils as it has allowed us to maximise the access our residents have to tests while we work to get more pharmacies on board."
The pan-Sussex Community Testing Programme offers free, rapid lateral flow tests to anyone who isn't showing signs of Covid-19, who can't work from home or who can't access testing via other means. This includes those who have already being vaccinated as they could still carry the virus.
Swab tests at pharmacies and testing centres are processed on site with residents receiving their results by text or email usually around 30 minutes after taking the test.
Pharmacies will be offering tests during their normal opening hours and the testing centres will be offering tests Monday to Saturday. It is recommended that two tests a week are taken, three days apart.
Anyone experiencing any Covid-19 symptoms, no matter how mild, including a high temperature, continuous cough or change in taste or smell, should not book one of these tests. They should immediately self-isolate and book a test at www.nhs.uk/coronavirus or by calling 119.
Members of the public can find out more information about symptom-free testing and book an appointment at www.eastsussex.gov.uk/communitytesting
Ends.