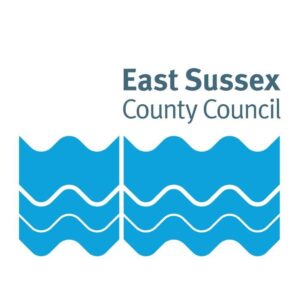 EAST Sussex County Council's Bikeability Cycle Team are gearing up to restart weekly Wheels for All cycling sessions for children and adults with disabilities and additional needs at the Eastbourne Cycle Centre, where they will also be running Bikeability courses during the Easter holidays.
Like many groups and activities, Wheels for All sessions were forced to stop when the country returned to lockdown in January.
Now the cycle team, supported through the county council's East Sussex Active Access for Growth programme, are working on plans to reopen the Eastbourne site when central Government says it is safe to do so.
"We look forward to welcoming people back to Wheels for All as soon as we can," said Liddy Leeding, Bikeability manager for East Sussex County Council. "Wheels for All is an innovative service which provides a unique and important opportunity for adults and children with disabilities and differing needs to learn to use adapted bikes in a safe, flat, traffic-free area.
"Our service has been disrupted by the necessary restrictions, but we are pleased to have been able to run 63 Wheels for All sessions attended by 819 people as well as 253 cycle courses in between the national lockdowns, meaning our users have been able to benefit in a Covid-secure environment and enjoy the structure the sessions provide during such a difficult year."
In feedback, users have said the service gives them an opportunity for meaningful exercise and, as well as health and wellbeing and self-esteem benefits, provides support, friendship and reduces the sense of isolation.
The Government's roadmap out of lockdown suggests that groups like Wheels for All will, if infection rates continue to drop, be able to reopen on April 9.
For more information about Wheels for All and updates on the reopening of the sessions, visit the Wheels for All page of the East Sussex County Council website or email cycle.training@eastsussex.gov.uk