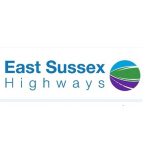 LANE closures will be in operation on the A259 at Newhaven in April and May to enable pedestrian crossing and signal improvement work to be carried out.
Traffic lanes on some sections of the road will be closed to allow work on the pedestrian crossing and signals to take place safely, before resurfacing work starts in early June.
The following lane closures will be in place:
April 20 to May 1 – the road prior to the Meeching Road junction
May 3 to May 12 – the road prior to the South Road junction
May 5 to May 18 – the road prior to the Brighton Road junction
A temporary pedestrian crossing will be installed near the fitness centre and car park while the existing crossing point is turned off during the work. Pedestrian escorts will be on site to help people through the roadworks where needed.
While lane closures are in operation near South Road, motorists wanting to join or leave the A259 from this junction will be diverted via Peacehaven.
Karl Taylor, head of operations at East Sussex County Council, said: "We appreciate the lane closures will cause some disruption to road users and residents, but they are necessary to enable improvements to the pedestrian crossing and signals to be carried out safely. We apologise for any inconvenience caused."
Following the completion of this work, the road from the Newhaven swing bridge to the junction with Brighton Road is due to be resurfaced, with night-time closures scheduled between June 2 and July 10.
Details of this and all forthcoming roadworks are available on the East Sussex Highways website at www.eastsussexhighways.com
Ends