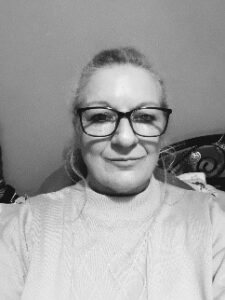 AN ACCREDITATION scheme giving peace of mind to people needing care and support in their own home has welcomed its 300th member.
Support with Confidence is provided by East Sussex County Council and accredits care and support providers in East Sussex.
The scheme checks personal assistants and care and support providers, approving them for quality, safety and training to ensure they provide a professional and trustworthy service.
Last month, Personal Assistant Dawn Exon became the 300th member of Support with Confidence.
Dawn said: "I decided to join the scheme to give my clients the peace of mind that I am trained and trustworthy, which is so important when you are entering someone's home.
"Joining Support with Confidence was the best decision I have made. There is lots of support and training available to members, and I'd encourage anyone who is a care provider to think about joining.
"I love every minute of my work and being part of a national, accredited scheme like this gives everyone reassurance. I'm really excited to be part of it."
Individuals, businesses, charities and voluntary organisations can join Support with Confidence, which gives residents a huge choice of highly trained and trustworthy professionals.
Members offer services ranging from personal care, meal provision, financial advice and pet care to beauty and therapeutic services, gardening, home improvements and transport.
Membership benefits include free training, and support and guidance from the county council. Approved members become part of a national scheme of vetted and trusted providers, and are listed in the council's online directories of service providers.
Mark Stainton, Director of Adult Social Care at East Sussex County Council, said: "It is great news that Support with Confidence has reached this fantastic milestone.
"300 members means East Sussex residents have a wide range of accredited professionals to choose from and gives people who are looking for care and support in their homes the confidence that their provider is one they can trust.
"I would encourage local providers, whether businesses or individuals, to contact us to find out more about joining the scheme."
To find out more about the scheme and how to join please call 01323 463440 or email supportwithconfidence@eastsussex.gov.uk.
For more information about Support with Confidence, or to find an accredited provider, visit the Support with Confidence pages on the East Sussex County Council website.