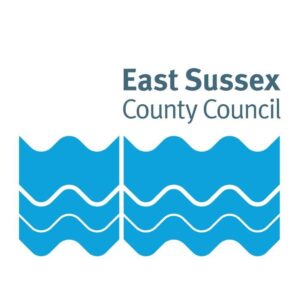 RESIDENTS are being urged to be aware of financial scams that could see them conned out of their hard-earned cash.
The East Sussex Trading Standards team is using Scams Awareness Fortnight, which is running from June 14 to June 25, to remind the public to be on their guard.
People are being encouraged to be 'fraud aware' and to be wary of investment opportunities that promise high returns, unexpected emails seemingly from financial organisations, or texts or phone calls asking for money to be transferred quickly.
In one East Sussex incident recently, a resident was conned out of £25,000 through an investment scam.
Sarah wanted to invest some money she had recently come into. She contacted a company she believed could help her after she found their details online and was sent a convincing prospectus which copied the genuine company's details.
Setting up the investment took a couple of weeks before Sarah was asked to make the payment of £25,000 just three hours before the supposed investment offer expired.
She became concerned when she failed to receive her account log in details after she had transferred the money. When she tried to contact the company, she found the phone number had been disconnected and the email address was no longer valid and realised she had been conned.
Sarah said: "Losing such a large amount of money has been very traumatic. I was well aware of scams but I was still caught out. They were so convincing.
"People must always check the company they are dealing with, however reputable they seem, and that the personnel are who they say they are before paying.  Always heed any bank warnings about scams even if it might mean missing out on what seems to be a great deal, and be very suspicious of deadline dates. Don't get conned as I was."
The trading standards team will be holding awareness events next week to help members of the public recognise scams and understand how they can avoid them.
East Sussex Trading Standards will be at Priory Meadow Shopping Centre in Hastings on June 21 from 9am to 5pm, at Natwest bank in Terminus Road, Eastbourne the following day (June 22) from 10am to 4pm, and in Eastbourne's Beacon Shopping Centre on Wednesday, June 23 from 10am to 4pm.
Richard Strawson, East Sussex Trading Standards team manager, said: "Falling prey to a scam comes at a huge emotional cost as well as a financial one for the victims. Scams can affect anyone so it is important to know how to spot one.
"Scammers are becoming increasingly sophisticated in their approach so it's vital that people are on their guard. Don't feel pressurised, ask questions, and check with someone you trust – if something seems too good to be true, then it is likely to be a scam."
If you think you have been scammed contact your bank first, then report it to Action Fraud on 0300 123 2040. For advice, call the Citizens Advice Consumer Helpline on 0808 223 1133.