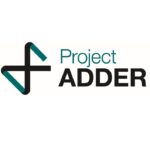 A PROJECT aimed at tackling drug misuse and cutting drug-related crime is starting to show promising results in Hastings.
Led by East Sussex County Council and Sussex Police, Project ADDER combines additional and targeted policing with enhanced treatment and recovery services to address the town's high rate of drug deaths and heroin and crack cocaine use.
A £4.35 million funding boost from the Home Office has enabled the project team to build on the work of their Violence Reduction Unit, which brings together different partners to tackle serious violence, while also focusing on tackling problematic areas where drug use is prevalent.
"While it is still early days, the results so far are extremely promising," said Detective Superintendent Till Sanderson. "We have been able to step up our efforts in offering support to drug-users, as well as increasing capacity in Neighbourhood Enforcement Teams and detectives to tackle the supply of drugs in the community.
"With such positive early results, we are confident that this project can make a real difference to the town, the lives of people currently dependent upon illicit drugs, and those exploited by drug dealers."
In a bid to identify those who could benefit from support, a new Drug Test on Arrest team has been put in place, an outreach team is working with people in temporary accommodation and a new service supporting people in prison has launched.
A specialist counselling service funded through the Project ADDER is also showing positive early results.
Cllr Carl Maynard, East Sussex County Council lead member for adult social care and health, said: "Drug deaths, high rates of drug use, and the antisocial and criminal behaviour it brings to Hastings are not things that can be addressed by one organisation alone.
"Project ADDER gives us the opportunity to build on our partnership working and the funding has enabled us to put in place measures that will address all the issues related to drugs use, providing support for people to recover from drug addiction."
Drug-related criminal activity can be reported by calling 101, emailing 101@sussex.pnn.police.uk or calling Crimestoppers on 0800 555111.
Ends.